We, humans, are social beings that love to meet people and spend time outdoors; however, we sometimes need privacy and perhaps a little isolation. We find comfort in watching the outside world from a safe place. These relaxing moments are an excellent opportunity to focus on ourselves with ease of mind and pave the way for self-improvement or fun!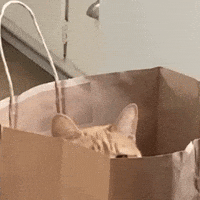 But even in those times, we still appreciate a good view from our windows. And that's when the sheer curtains come in! Here are 5 reasons why we think sheer curtains are fantastic!
1. Filters the Light
Sheer curtains provide a fantastic additional layer to your windows, allowing sunlight while filtering out its UV rays and still providing privacy.
2. Holds the Dust
We often find our belongings dusty after leaving the window open for long periods. The woven texture of the sheer curtains will let the air flow but filters the dust and don't allow it to enter your house. 
3. Washes Easily
Washing curtains is so easy! You can just toss them into your washing machine and use the spare ones while they are ready to be hung again! Simply wash them cold, tumble dry low and cool iron if needed. At Pearlins Linen, our curtains contain only high-grade material that will last long, even after many washes! 
4. Style, Style, and Style!
The blinds often look dull and have almost no styling (Seriously, why do they all have to be grey anyway?). With curtains, you have unlimited choices of colors, patterns, materials, dimensions, and even heading types, such as grommets or rod pockets. You can match them with any furniture or equipment you'd like! 
5. Budget Friendly
Most sheer curtains are made from lightweight fabric, making them more affordable than thick drapes or shutters. Also, buying ready-sewn curtains helps you avoid the high costs resulting from the labor required for custom sewing. 
Conclusion
Sheer curtains are fantastic because they allow the sunlight in while filtering out the UV rays and providing privacy. They capture the dust with their woven texture and will let your room keep its sparkles. They are effortless to wash; just toss them in your washing machine! 
There are tons of different sorts of curtains that help you cover your windows with full functionality and not sacrifice any style. They are very budget-friendly because they implement a lightweight, transparent material, perfectly diffusing window sunlight.  
To see our matchless sheer fabric collection click here. 
Do you like sheer curtains? 
---